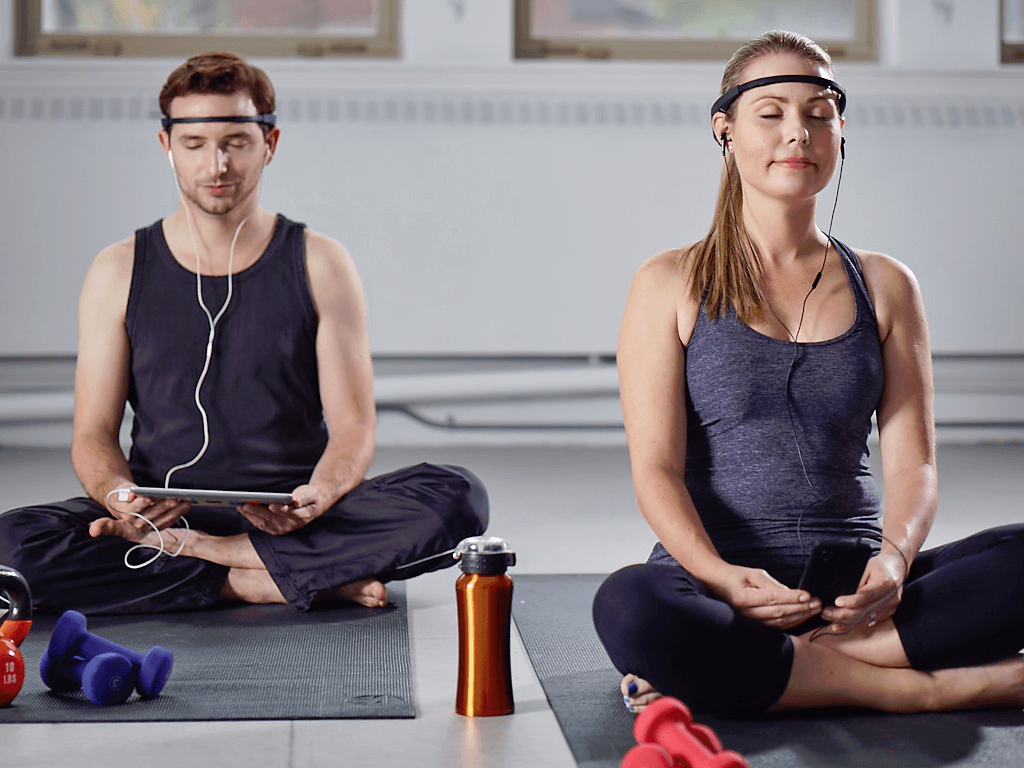 14 May

4 Mindfulness Apps to Download Now
By: Callie Morrocco
Have you noticed the increasing rate at which our society is using technology? It's linked to your house, car, business, social life and so much more.
You might be thinking that this is a bad thing, but I'm here to argue that there are so many amazing apps that can actually benefit your everyday life and can challenge you to get mindful and bring you into a state of heightened consciousness like you've never imagined.
Here are is a list of 4 amazing mindfulness apps that you should download right now:
1. Calm
Winner of the "Best App of the Year" on the App Store, this meditation and sleep app is designed to help you relax, overcome your stress and learn to meditate. Just by opening the app, you'll hear the soothing sounds of running water and birds chirping in the background. Offering Sleep Stories to help you fall asleep and breathing exercising to help manage and reduce anxiety, this app has everything you need.
2. Yoga Wake Up
This small LA startup is making big headlines with the first ever yoga alarm clock! With over 150+ audio yoga and mediation sequences, Yoga Wake Up has mastered what it means to wake up HAPPY. You can choose from a variety of wakeups. Like to wake up slow and steady? They have wakups designed just for you! Prefer to power through the morning and get moving on your mat? There are plenty of wakeups for you to pick from. Not to mention these wakeups are lead by the nation's top wellness gurus and yoga and meditation teachers! Yoga Wake Up strives to help you make an easy transition from dreamland into your most productive day.
*Download Yoga Wake Up 
here
3. Insight Timer
Named as the "top free meditation app on Android and iOS stores", Insight Timer is a fantastic app if you're looking for variety when it comes to guided meditation. This app offers music, guided visualizations, gong baths and even shows you who else is meditating or has meditated in your area! Not to mention it has a literal timer that you can set for a meditation at any point in the day, which is perfect for those who say they don't have enough time to meditate. Now you have no excuse! Just set the timer for the preferred length, get comfortable, close your eyes and relax into the blissful abyss that is your brain on meditation.
*Download Insight Timer 
here
4. Headspace
Marked "Editor's Choice" on the App Store, Headspace is one of the leading mindfulness apps right now. Initially, it will ask you a series of questions to help get a sense of where you are in your meditation practice. From there, it is able to select appropriate meditations for your mindfulness style. With meditation sessions like "Brave" and "Happiness" this app challenges you to focus on feelings like anger, grief, self-esteem, or acceptance, in turn, helping you tap into some of the discomforts of life. Conquer feelings that you might not want to (but need to) with some guidance from Headspace.
There you have it, all of the mindfulness apps happening in the tech world right now. Each of these apps share a similar goal in helping our society reduce stress, manage anxiety and help remedy your sleep habits. All of these apps are unique in their own ways and are either free or offer a trial for you to test out and see if it's a good fit for you.
Expand your horizons and see if any one of these mindfulness apps change your patterns and help you hone your meditation practice. Become a happier, healthier version of the magnificent soul you already are.