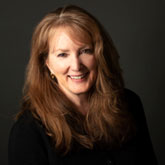 Monticue Connally

Carla Johnson is a geologist, hydrologist, environmental engineer, and entrepreneur with over 30 years of
experience in geospatial sciences, 3D virtual earth software development, environmental hydrogeology and
engineering to clean up contaminated groundwater resources, and is an expert witness in some of the biggest
environmental litigations in US history.
In 1994, she founded Waterstone Inc., a world recognized environmental consulting firm specializing in complex
hydrogeologic flow and transport modeling, remediation of contaminated global water resources, assessments
of human health and ecological risk associated with environmental damage, and contaminant flow engineering.
A leader in the early application of 3D satellite and geospatial imaging, Carla's company, in partnership with
NASA, created and deployed the first commercially available 3D virtual earth platform (before Google Earth).
In 2009, she founded Earthvisionz, a location intelligence software company that creates location-aware
consumer and enterprise applications in a variety of verticals including; telecommunications, transportation,
sports, charitable giving, renewable energy, green living, world news, healthcare and more. Earthvisionz
produced the first-ever LIVE-play mobile app for all PGA TOUR events and the virtual earth websites for the 2008
Beijing Summer and 2010 Vancouver Winter Olympics, the ATP Barclay's World Tour Finals, National Geographic,
a Middle East peace negotiation summit, and the green living initiative for Fox News.
She has been seen on CNN and in documentary films as an expert in groundwater hydrology and water issues in
the Southwest (Hopi and Navajo Tribal Lands), appeared on the cover of the LA Times Sunday Magazine
concerning water issues in the southwest, and was interviewed in The Economist with Microsoft and Google for
an article on the emerging geospatial 'WHERE' world. She was also nominated in the Lbx Journals "Top 10
Women in Location" globally. Ms. Johnson's vision is to be able to connect people with their passion through
place. She envisions using the power of live social interaction combined with the beauty of earths visual realism
to crowd-sourced relevant data through one single pane of glass interface. She believes a deeper connection
with the earth can impact social and environmental issues, politics, science, and consumer behavior, through an
entertaining, immersive, personal, and emotional web experience.
HIGHLIGHTS
Earthvisionz founder – 2009
Waterstone founder – 1994
Pioneer in Geospatial and Virtual Earth Software Technologies
International Water-Resource Development Expert
Nationally Recognized Groundwater Flow and Transport Modeling Expert
Expert Witness/Litigation Support for the Largest Environmental Litigations in US History
EDUCATION
Ph.D. coursework – Environmental Engineering, University of Colorado, Boulder, 1993-1996
M.S. Structural Geology, University of Colorado, Boulder, 1985
B.S. Geology and Biology, University of South Florida, Tampa, 1978
Undergraduate also attended: Oregon State University, 1976; Princeton University, 1977