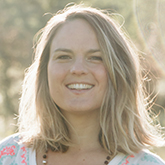 Wahe
Wah Khalsa was born into the Kundalini Yoga lineage. She is the daughter of renowned Kundalini Yoga teacher Gurmukh Khalsa. Wah graduated from her community's spiritual boarding school in India at the age of 18 as a certified yoga teacher.

With Wah you will experience a deep authenticity and realness.

She offers her true self, and that is what comes through in her teachings – an approachable and modern yogi who tastefully brings fun and funk into a deeply-rooted spiritual practice.

You can find Wah teaching weekly classes in Portland or catch her on one of her soulful treks around the world.