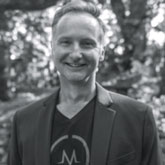 David Tusek, MD
Dr. Tusek is a board-certified family physician who also has experience as an emergency room doctor.  He is a member of the Academy of Sports Medicine, the American Academy of Anti-Aging Medicine, and the Institute of Functional Medicine.
Dr. Tusek relishes the close connectivity with his Cloud DPC patients, whether they are training for the Olympics, dealing with an illness, or simply trying to lose a few pounds.  He believes that enhancing your quality of life is just as important as extending the quantity of your years.Dr. Tusek combines expertise in advanced diagnostics and optimization of brain and body function using a broad-based approach, blending cutting edge technologies with a natural orientation.
He uses a wide variety of gentle, needle-based therapies to treat musculoskeletal and neuromuscular conditions and injuries (including PRP and botox).  He performs various office-based surgeries, cryosurgeries, and treatments of minor trauma.  In 2004, he became one of the first practitioners in Colorado to offer bio-identical hormone implants, and has been working closely with compounding pharmacies (those pharmacies that prepare personalized medications for patients), to provide the purest, most effective forms of natural therapies.
In 2009, Dr. Tusek co-founded one of the nation's first DPC programs, which he sold in 2016.  He then went on to launch Cloud Medical DPC, and currently oversees several other healthcare ventures including 
Cloud Collective.
As a previous member of the steering committee of the Direct Primary Care Coalition based in Washington, DC, Dr. Tusek is a recognized leader in healthcare transformation, and was invited to the White House to discuss the future of American medicine.  He was named among the "Top Doctors in Concierge Medicine" and is a former qualifier for the Ironman Triathlon World Championships in Kona, Hawaii.  He enjoys skiing, cycling, and spending time with his wife and two daughters in the playground that is Colorado.