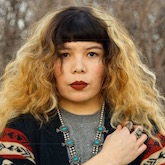 Bri Leonard
Bri grew up with a single mom and the instilling of a strong work ethic in the beautiful state of Colorado. She excelled in competitive dance and cheerleading throughout her youth. After graduating high school in 2008 she made her way to Boulder with a backpack full of her most cherished possessions.
She first discovered yoga in 2016, skeptical and intimidated at first she was proven wrong. After her first class she completely fell in love and has practiced every day since. Yoga has taught her to show up, not only on her mat, but in her day to day routine with presence confidence and focus.
Bri is the South Boulder CorePower Studio Manager and has received Corepower's 200 hour teacher training program certification, 50hr Power Yoga continuing education certification and Yoga sculpt certification . She loves helping people discover their own personal confidence, grace, and gratitude for themselves through yoga.