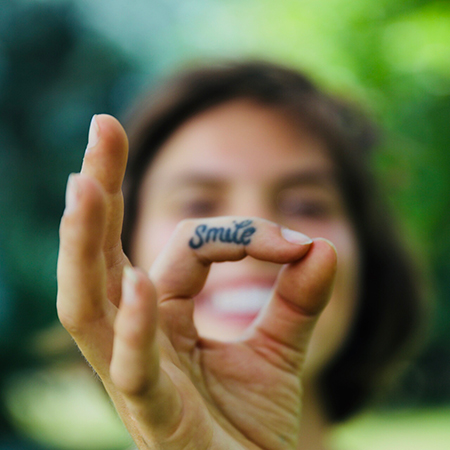 10 Jun

Ten Things to Bring to Hanuman Festival

By Kari Kwinn

1. BEGINNER'S MIND: It doesn't matter if you're taking your first or five millionth yoga class at the festival, there is something to learn. Beginners approach life with curiosity, whimsy, and perhaps a little skepticism. Notice your tendencies and bring yourself to a place where you can fill your cup.

2. SHOES FOR WALKING: There is grass, there are trails, there is indoor/outdoor yoga, and you'll be going to and from it all. Make sure your footwear is comfortable and easy to slide into and out of.

3. YOUR OWN MAT: Yoga mats aren't provided at the Hanuman Yoga Festival, so you'll either want to bring your own or purchase one at the Vendor Village. Maybe even put your name and phone number on it?

4. A WATER BOTTLE: We'll provide excellent and unlimited water for you, but you might want to have a vessel to put it in? Something insulated is great, as well as something easy to return to you should you become separated during a wild dance party or partner practice.

5. A PHOTO ID: You'll need your photo ID to get your passes for the festival, so bring that along with you on the day you come to registration.

6. A JOURNAL: You'll probably want to remember a few things, so bring a journal and something to write with. Maybe you'll even make a new pen pal?

7. A BAG: Whether you're shopping for something special or not, the vendors in the Hanuman village are well-known for offering some awesome samples and freebies, so you'll want a way to collect them and bring them home with you.

8. YOUR FULLY-CHARGED CELL PHONE: If you want to view our virtual schedule, it's easy on your phone. Share photos of the festival, connect with your mat neighbors and new friends. Because most of the festival is outdoors, there are virtually no places to recharge your phone during the day. Silent or airplane mode during classes, please.

9. SUN PROTECTION: Whether you're a sun block yogi or one who prefers a wide brimmed hat and shades, the sun in Colorado is epic… protect yourself early and often.

10. SOME GOOD QUESTIONS: We have panels and some of the world's most precious teachers at Hanuman, and you know what good teachers do? Ask what questions YOU have. So before you head our way, think about what's weighing on you – whether your questions are big or small, come with the intention that an answer will present itself and see what happens!