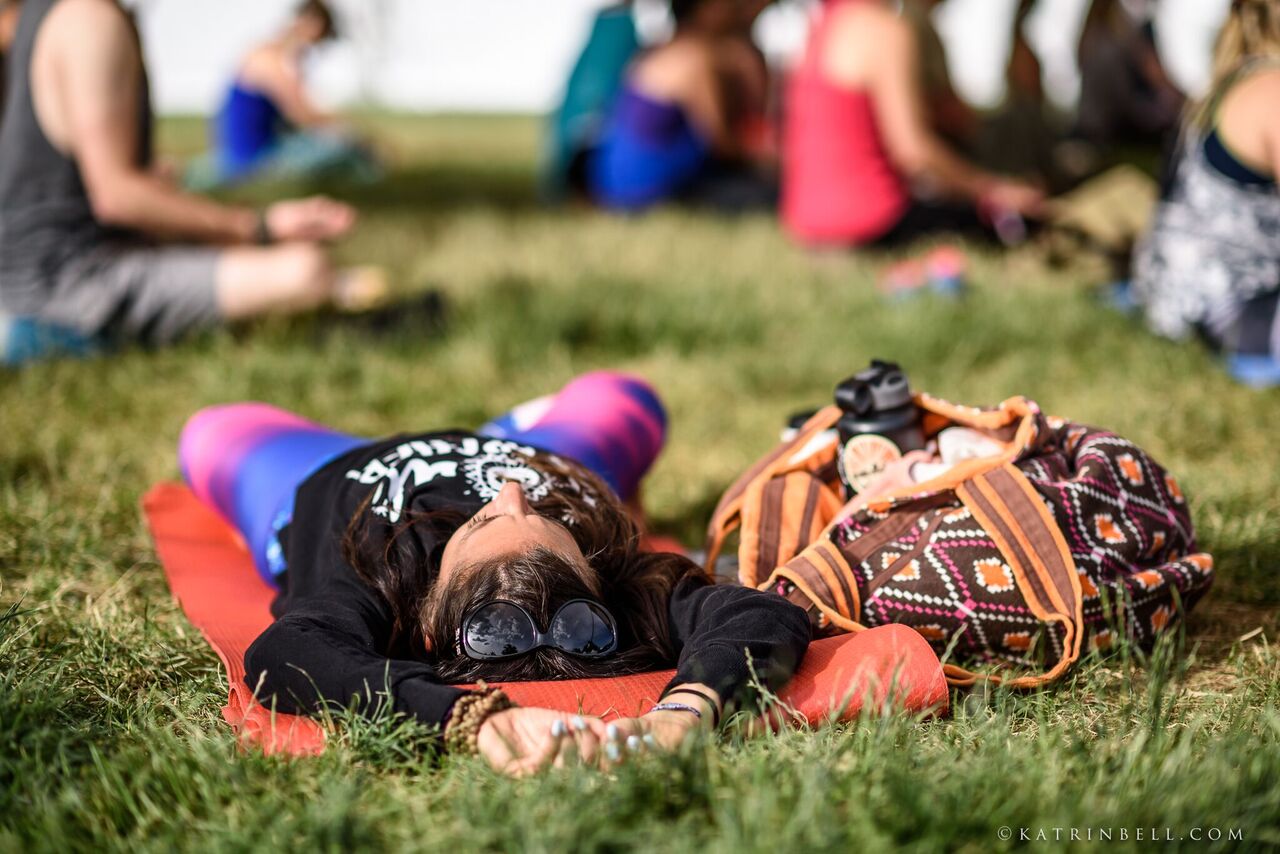 09 Jun

Advice for New-comers

By Kari Kwinn

First year to the Hanuman Festival? Welcome! This festival is a well-oiled machine staffed by professionals and volunteers who are just as excited to be there as you are – it feels like the best parts of summer camp with familiar faces. Next year, you'll know what I'm talking about!

ARRIVE EARLY:
The Hanuman Festival is hosted at the Boulder High School, and it's a large space. Give yourself plenty of time to arrive to register and pick up your passes early. If you're the kind of yogi who typically slides into the studio with nary a minute to spare, be kind to yourself and give yourself time to walk to your yoga space and settle in.

PARK IN A GARAGE:
Better – ride your bike or take the bus. Parking is easy, and there is lots of it in Boulder within a few blocks of the high school. If you'd like to be early and make sure your car is cool and in the shade when you leave, park in one of the local garages and saunter over.

READ THE PROGRAM:
The festival is a LOT more than just yoga classes – there are talks, performances, activities, and a giant village of some of the most wonderful yoga clothing, tools, and foods you could dream of (many of whom are offering great deals and free samples). Don't learn about it after the fact!

ENJOY THE WEATHER:
Colorado is gorgeous, and several of the Hanuman Festival yoga venues are outdoors in the shade, so there is a good chance you'll have at least a couple of classes in the open air. Enjoy them, and know that the weather can change from cool morning breezes to warm, back to cool afternoon showers. Be ready with sun block and a long sleeved shirt.

DRINK WATER:
You know the old joke that "all yoga teachers seem to do is tell you to breathe and drink water?" Forgive me, but it's half of my job 😉 Colorado is a dry climate, and the summer temperatures and yoga practice can dehydrate you quickly. Bring a water bottle (we're providing the water) and be sure to do your part in staying hydrated. Bonus if you avoid alcohol.

DON'T FEEL CHALLENGED TO DO ALL THE YOGA:
We get it. You paid for the yoga, you want to get your money's worth. We also know that sometimes yoga teachers harmonize with one another and all of a sudden you are taking three classes with a shoulder emphasis, and your arms are tired. Rest! You can get a lot out of the classes by staying in your integrity and taking breaks when you need them.

TALK TO THE TEACHERS:

I mean it. Teachers come to yoga festivals for a number of reasons… sometimes they offer additional trainings or books. Sometimes they like to travel. And sometimes, they want to hear what is happening with you. Lots of teachers offer an opportunity to come ask questions or connect after class. If you resonated with a practice, a teaching, or if you have an unresolved question, take the invitation!

TALK TO THE PEOPLE:
Meet your mat neighbors. Strike up conversations in the vendor village. Hug a volunteer. For goodness sake, Hanuman is about the people as much as it is about the practice. If you need some moments of solitude, take them. But if you're out there wishing you were there with a group of friends, all you need to do is introduce yourself.

TAKE IT HOME WITH YOU:
A dozen years ago I attended a training with this gold nugget: after each class, write down your reflection about the practice. This could be something you learned, felt, discovered about yourself, or remembered needs your attention. Magic can unfold in the transitions, so be ready with a journal and give yourself a five minute break before sauntering off to the next great event. I promise, you won't remember everything, and you won't need to. These gems will be the best gift you can give yourself when you head home.