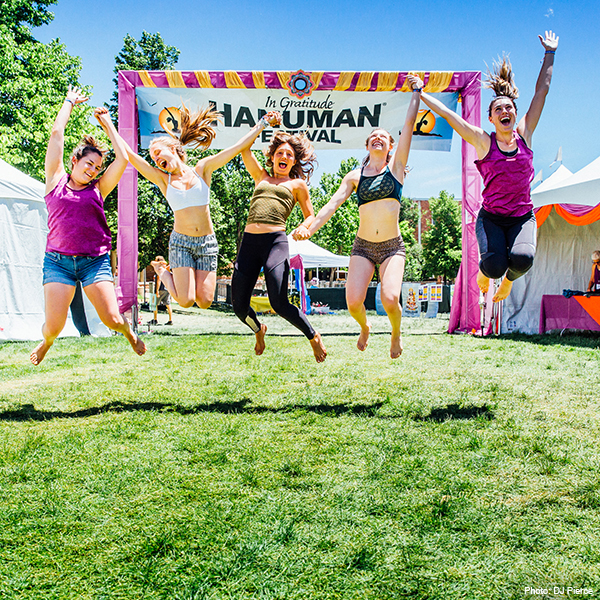 07 Jun

Boulder Underground: Five Things to Know If You're A First-Timer

By: Kari Kwinn

FOOD: Farmer's Market

Boulder is well-known for being a food paradise for the health-conscious. You'll find great options for any specific dietary preference at most local places, but a gem you may not find on your own is the Boulder Farmer's Market. On Saturday, pop over between classes and check out Colorado's most robust market for lunch, coffee, fresh juices, and locally-made goodies to take home with you. Bring a blanket or your mat, as the park surrounding the market is a great place for a quick snooze or impromptu picnic.

LOCATION, LOCATION, LOCATION: Chautauqua

You can see the gorgeous mountains from most places in Boulder, but if you'd like to get your feet on the ground, one of the easiest to find places is Chautauqua. Head there in the late afternoon after your last class and wander the cultivated grounds, or hop on a trail and get a view over the city.

TRANSPORTATION: Bike-friendly

You don't need a car in Boulder… and you may find you don't even want one. Boulder was designed with bicycles in mind – you can bring/rent a dedicated bike for the duration of the festival, or use the local kiosk bikes to get back and forth to the grocery store or around the downtown area. Boulder's bus system is also a cinch and can get you to and from the Denver International Airport with far less stress than any rental. If you must bring a car, check out one of the downtown parking garages for the best place to park during the festival. Pay once for the day (and it's free on Sunday), and then your car is cool and ticket-free when you return (Boulder is also second only to San Francisco in terms of the speed and efficiency of parking patrol).

CULTURE: Pearl Street Mall

Aptly named, Pearl street is a rare find. Not only will you find clothing and consignment stores, art, food, culture, and more, you'll also find the world-famous street performers during most of the day. You never know who will show up to wow you with their art or contortionist, their tricks or melodies. AND, the best kept secret? Wander the mall in the early morning hours before the festival with your coffee – you'll have a virtually private garden with flower beds and long shadows between 6-7.

ENTERTAINMENT: Bookstores

When was the last time you went to an actual book store? Well, Boulder has a couple local stores that sell new and used books, unusual chocolates, and other intriguing wares. On a hot day, if you're looking for a quiet and cool spot between classes, both Trident and The Boulder Bookstore are within walking distance of the festival site and will not disappoint you.