Kick off the Festival weekend with special immersions designed to expand yourself and your practice. Each immersion is 3.5 hours long, allowing for you to dive deep and set the tone for a transformational and celebratory weekend.
Please purchase a ticket for each of the immersions you plan to attend.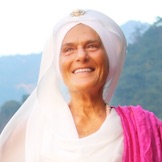 Immersion with Gurmukh: Spirit in Action
Thursday, June 14, 2018 – 8:30AM – 12:00PM
Spirit In Action
Now is the time to count our blessings. Immersed in the blessings, we can then bless. Just bless everyone – that is spirit in action. Join Gurmukh and Gurushabd Khalsa for an awakening Kundalini immersion. Spirit comes thru when you know to connect.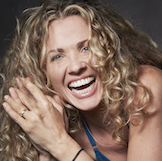 Immersion with Seane Corn: The Yoga of Awakening
Thursday, June 14, 2018 – 1:30PM – 5:00PM
The Yoga of Awakening
Healing happens when we begin to mend the separation in our consciousness between the mind, body and spirit. Understanding this interdependency can radically shift the way we "see" the body, empowering us to support our own health and wellness in a more integrated- and therefore holistic-way. Through yoga, we can explore the mind/body connection, the impact our emotional life has on our health, how to "read" or map the body symbolically, and how to interpret these physiological/emotional messages as spiritual guidance meant to open us to love, acceptance and to appreciate the interconnection that binds us all as one. All levels; some discussion, mostly asana.